Going on a long flight and want to take your tripod?
Who knew you could travel with a tripod in tow? You might be asking yourself…are tripods allowed on planes? The answer is yes! Don't worry, we got you!
With the right gear, packing for your next adventure just got easier. Whether it's for that upcoming shoot or an impromptu break away, don't miss out on capturing those precious memories. Pack up your trusty companion and let's get ready to go!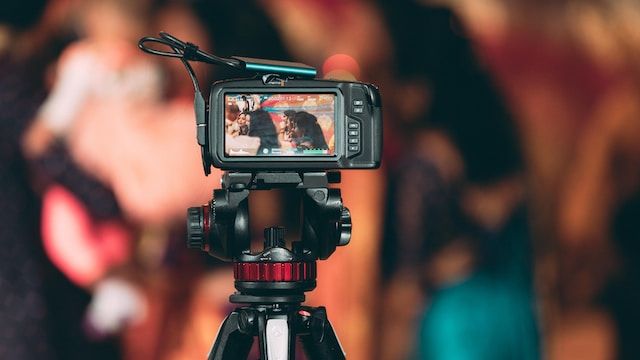 Traveling With A Tripod
If you're a professional photographer or just a beginner your probably like me and want to pack your gear when you travel. But you're concerned there will be obstacles on the plane.
We've compiled a list of some travel tips when taking your gear in the skies.
Use a travel tripod that's small and light that fits under the height limit of the cabin baggage allowance and doesn't make your luggage too heavy.
Consider a tripod that can fit inside your bag (rather than be strapped to it). this will ensure it stays protected and doesn't snag onto other passengers while boarding, etc.
Consider paying for early booking so you can get a nice large space in the overhead locker.
Consider removing the ball head from your travel tripod (especially the case if you're using a fluid head or one with a handle that sticks out).
Consider a tabletop or mini tripod instead of a full-size one. You can sometimes even fit these into your jacket pocket.
TSA Guidelines On Travel Tripods
Traveling with a tripod through the TSA can be a bit tricky. According to the Transportation Security Administration (TSA), tripods are allowed in both carry-on bags and checked bags.
However, the final decision rests with the TSA officer on whether an item is allowed through the checkpoint. It's important to note that if your tripod is too large for carry-on luggage, it may not be permitted as a carry-on item.
If your tripod is wholly inside a bag, it will most likely be permitted but you should still check with the TSA officer at the airport before traveling.
When packing your tripod for travel, make sure to remove any loose parts or attachments and ensure that all pieces fit within your bag size limits. Also, keep in mind that some airlines may have additional restrictions on carrying tripods so it's always best to double check with them ahead of time.
Utilize A Tripod Case When Traveling
If you are traveling with checked-in luggage, it's better if you travel with your tripod inside your bag or suitcase. This way, it will be faster for you to go through security, it will take less space, it's more protected, and you're carry-on bag will be lighter.
There is no worry about forgetting or losing any of your photography gear if you pack it in hardshell cases when you travel. Depending on the size of the travel case you may have to pay for an additional checked bag or carry on item but the peace of mind it brings is more than worth it.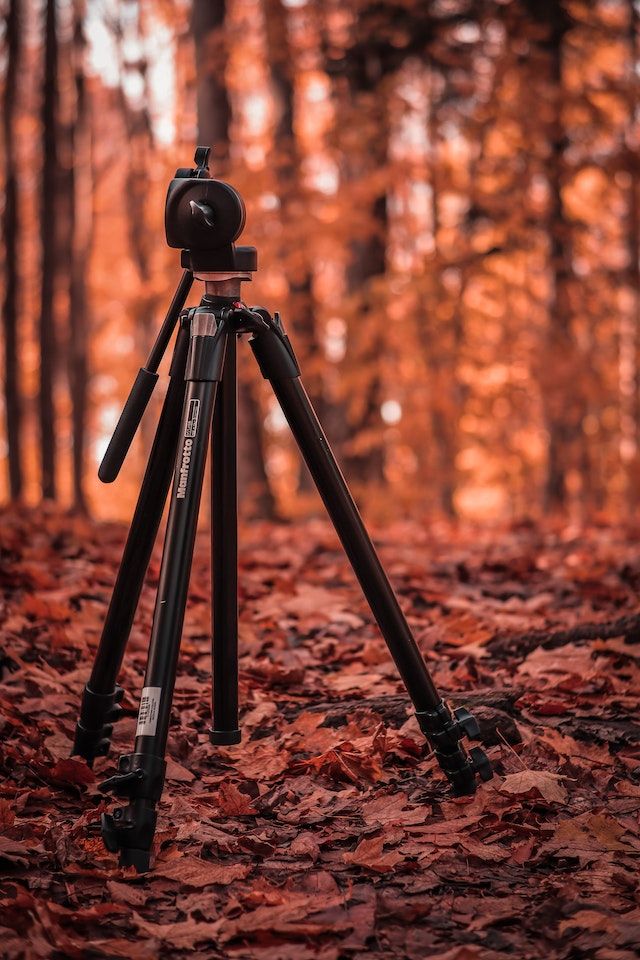 Travel Tripod FAQs
I don't want to carry a lot of gear with me when I travel, but I still want great photos.
You're not alone. Many photographers feel the same way. They want to travel light, but they don't want to sacrifice image quality.
A tripod is the answer! But not just any tripod... you need a travel tripod that's lightweight and compact enough to fit in your bag, but sturdy enough to hold your camera steady in any situation.
Can I bring a tripod on an airplane?
Yes, you can bring a tripod on an airplane, although there may be some restrictions depending on the airline. In general, most airlines will allow you to bring a tripod as long as it fits in your carry-on baggage and the tripod itself is not made of prohibited materials.
However, other items that are attached to the tripod (like a camera or other electronic device) may be subject to additional security screenings or prohibitions.
How do I pack a tripod for air travel?
To pack a tripod for air travel, it is best to start by disassembling the tripod into its parts and securing them within a padded travel case, such as a backpack or hard-shelled carrying case.
Make sure to also protect the head of your tripod with either bubble wrap or foam packaging to prevent any damage from occurring during transit. It is also important to remember that some airlines may have restrictions on size and weight for checked baggage, so be sure to measure your tripod before packing it and check with the airline's regulations in advance.
You can use straps or other fastening materials like bungee cords to keep all components together while in transit.
What size tripod is allowed in carry-on luggage?
The size of the tripod allowed in carry-on luggage will depend on the airline you are flying with and the particular restrictions for that flight. Generally speaking, most airlines allow tripods that are shorter than 22 inches when folded and weigh less than 11 lbs.
Some airlines may have other specific requirements, such as small tripods being carried in a protective bag or larger tripods being checked in as baggage rather than being brought on board. It's important to check with your carrier before traveling as different rules may apply.
Are tripods allowed through security checkpoints?
Yes, tripods are allowed through security checkpoints in most airports. However, it is important to note that some airports may require travelers to check their tripods in with their checked luggage or have them screened separately.
Certain tripod styles such as monopods and selfie sticks may not be allowed in the passenger cabin at all and must be checked with your luggage. It is best to check the regulations of your specific airport before flying to make sure you will be able to bring your tripod on board.
What airlines allow tripods as checked baggage?
Most major airlines allow tripods to be checked as baggage, although there may be some restrictions on size and weight.
Generally, tripods should not exceed 62 inches/157 cm when fully extended, and should not weigh more than 50 pounds/23 kg. It is recommended that you check with your airline for exact policies regarding tripods before traveling.
Some airlines may require that you register the tripod as special baggage at check-in or in advance by calling customer service and they may also charge an additional fee.
Traveling with a tripod can be intimidating at first, but it doesn't have to be. With the right preparation and knowledge of the rules and regulations specific to your airline and airport, you can ensure that you get the most out of your photography experience.
From lightweight travel tripods to heavy-duty options, there is something for everyone regardless of budget or experience level.
As long as you understand the size and weight limits imposed by airlines and airports, you can rest assured that your travel experience will be an enjoyable one — both in terms of photography and overall satisfaction.
We've done the research so you don't have to! To browse our Top Picks for Best Tripod Case please click the link below!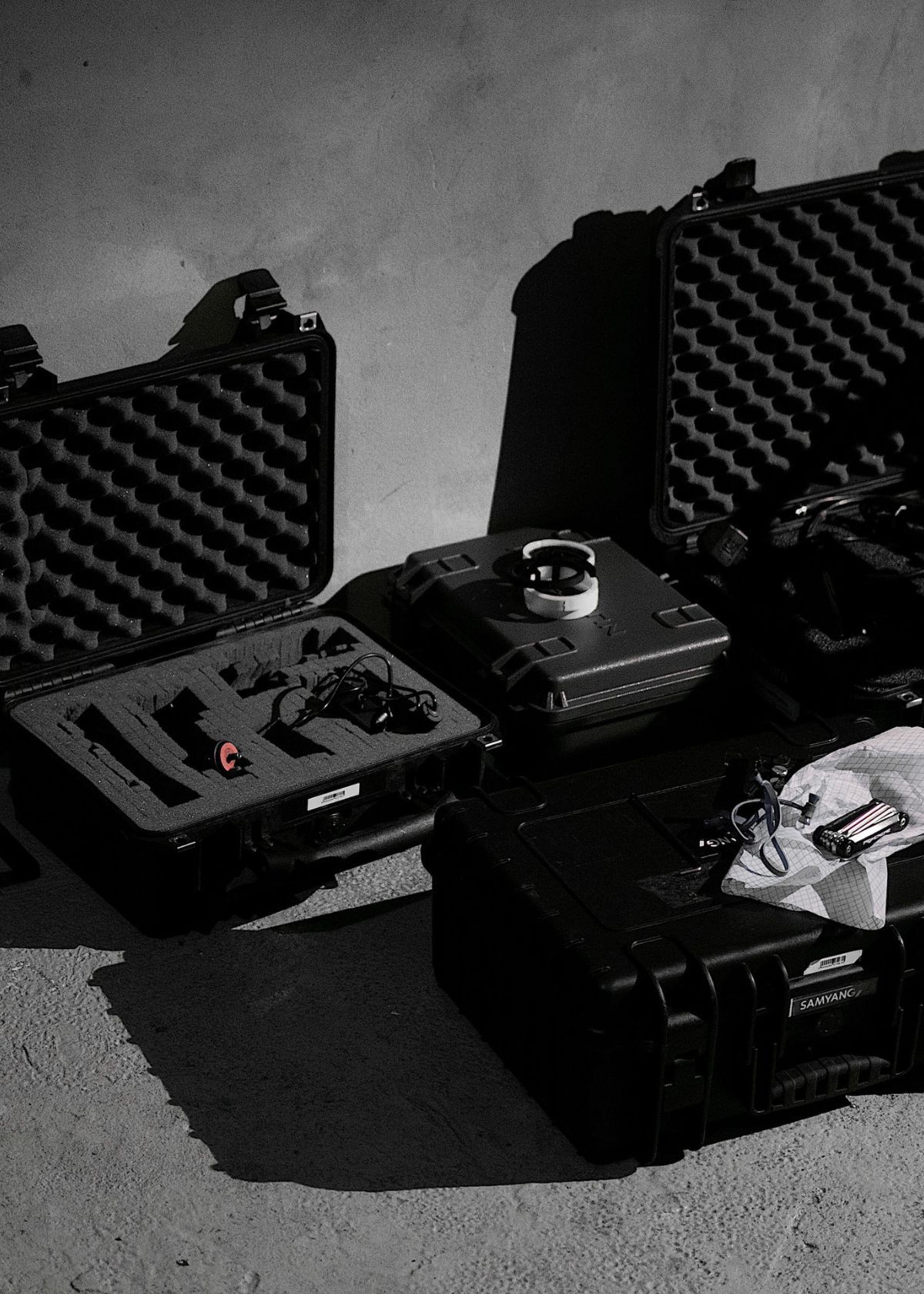 Your Friends,
LoveNatureReviews Team