When it comes to home security, there are a lot of options out there. But if you're looking for the best bang for your buck, then look no further than the Wyze Cam!
This little camera has all the features you need to keep an eye on your home, without breaking the bank. Read on to find out more about why the Wyze Cam is the best budget light bulb security camera on the market!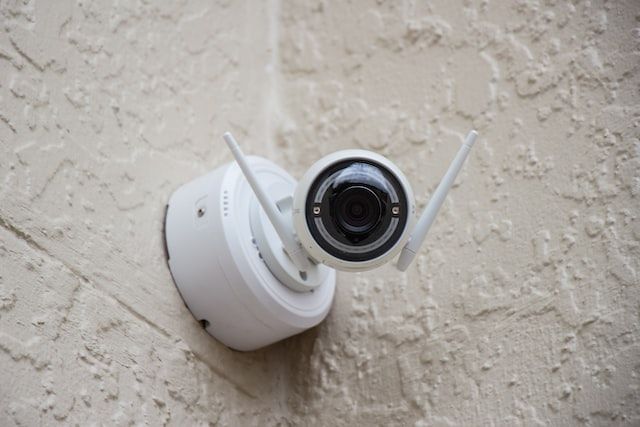 Benefits Of Light Bulb Security Cameras
In our ever-changing world we all need to feel a sense of safety and security. This is no different at home vs our place of business.
In recent years, the advancement of home security has grown tremendously. Light Bulb Security Cameras were born and have found a unique place in the home security market.
Not only are they small, discreet and well hidden. These lightbulbs often come equipped with motion activation. This feature saves time and money with your energy bill as well as unnecessarily spending on cloud storage subscriptions like the larger security companies require for data backup.
Why Choose The Wyze Camera
The Wyze Cam is a small, but mighty, home security camera that delivers big results. It's easy to set up and can be controlled via your smartphone, so you can always keep an eye on your home, no matter where you are.
And at just $20 per camera, it's a fraction of the cost of other leading security cameras on the market.
So, what makes the Wyze Cam so great? For starters, it comes with two-way audio, so you can listen in and talk to whoever is in your home, even if you're not there.
It also has night vision and motion detection capabilities, so you can rest assured that your home is being monitored around the clock.
Plus, with its 110-degree field of view and pan/tilt functionality, you can cover a lot of ground with just one camera!
How Do You Setup The Wyze Camera
Download the Wyze app from the App Store or Google Play.
Connect your phone to the same Wi-Fi network as your camera.
Open the Wyze app and tap "Add a product" in the bottom right corner.
Select "Bulb Camera" and confirm that your bulb is on and blinking blue rapidly.
Select your network when prompted and enter your Wi-Fi password if needed, then tap "Connect & Continue" at the top right corner of the screen after it has connected succesfully.
On the next page, choose to use motion detection or sound detection, then set up an alert schedule for notifications and an arming delay for when you want your camera to start detecting motion/sound (optional).
Choose an activation sound for both motion/sound alerts and complete setup by selecting "Next" at the bottom of the screen; this will take you to a live preview of your room as seen through your lightbulb camera!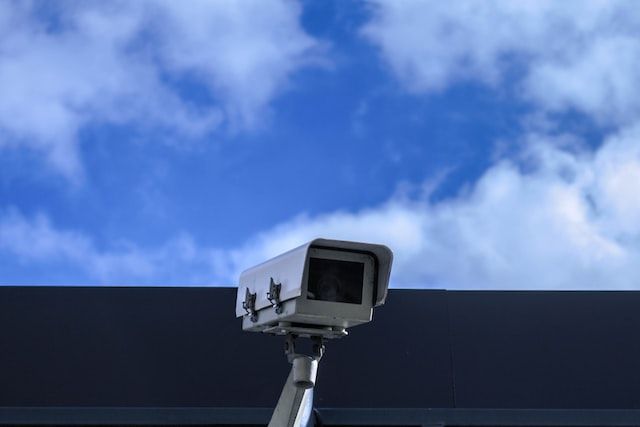 Light Bulb Security Camera FAQs
You want to keep your home and family safe, but you don't know where to start.
It can be really confusing trying to figure out what type of security system is best for your needs. Do you need a system with cameras? What about motion detectors? And what's the difference between wired and wireless systems?
We understand that finding the right security system can be overwhelming. That's why we've put together this guide to answer the most frequently asked questions about light bulb security cameras.
Is the light bulb security camera good?
The light bulb security camera can be a good option for some situations. It offers discreet monitoring, as it is designed to blend in with other light bulbs, making it difficult for intruders to know they are being monitored.
Additionally, it provides clear video footage both day and night, meaning that you will always have a reliable record of what took place in your home or office. The installation is also fairly straightforward, meaning you won't need to enlist the help of an expert electrician or technician.
It is worth bearing in mind, however, that its security features may not be as strong as those offered by more expensive models.
Is there a monthly fee for the Wyze camera?
No, there is no monthly fee for the Wyze camera. The Wyze Cam includes free cloud storage of footage from the past 14 days, allowing you to access and playback recordings from the Wyze app at any time.
It also includes motion and sound alerts with unlimited tags, so you'll always be notified when anything unexpected happens. You can opt for enhanced motion detection and advanced motion zones to further customize your notifications. There are no hidden costs or monthly subscription fees associated with using the Wyze Cam.
Does Wyze work without WiFi?
No, Wyze does not work without WiFi. To use the Wyze products, you need to connect them to a secure and reliable WiFi network for them to work properly. Without a WiFi connection, the products cannot send notifications or access live video streaming.
Many other features of the Wyze products require an active internet connection to function correctly. Furthermore, without an internet connection, users are unable to access their Wyze account from any device other than the one they are connected with.
Can light bulb cameras be hacked?
Yes, light bulb cameras can be hacked, similarly to every other digital device on the market. Although some manufacturers have taken steps to ensure their products are secure, most of these devices still rely on Wi-Fi or Bluetooth protocols and, as such, could potentially be vulnerable to cyber-attacks.
For example, a hacker can gain access to the camera if they know the password or if they find an open connection that is not password protected. There are various tools and techniques available that allow malicious actors to intercept the data being sent and received by the camera to intercept the video feed or even take control of the device itself.
Therefore, it is important for users of light bulb cameras to always use strong passwords and keep them up-to-date to reduce the chances of their devices getting hacked.
Does the light bulb camera require a subscription?
No, the light bulb camera does not require a subscription. The camera is powered by regular batteries or with an AC power adapter, so you don't need to pay any monthly or yearly fees to use the device. Furthermore, access to recorded footage is free, and users can store up to 12 hours of video footage in their cloud storage account without any additional costs.
Do light bulb cameras record all the time?
No, light bulb cameras do not always record all the time. They are typically programmed to turn on and off at certain times or when they detect motion in their field of view. The recordings may also be limited to a certain length of time.
It is possible to have a light bulb camera that records only when needed or is turned off when desired, making it an ideal security device for those wishing to monitor their property without constantly recording.
Are you sick of feeling like you're being watched all the time? Well, now you can be the one doing the watching with these budget-friendly security cameras!
That's right, for just a few clicks you can be the proud owner of your very own surveillance system. So what are you waiting for? Act now and see the selection of cameras available on Amazon.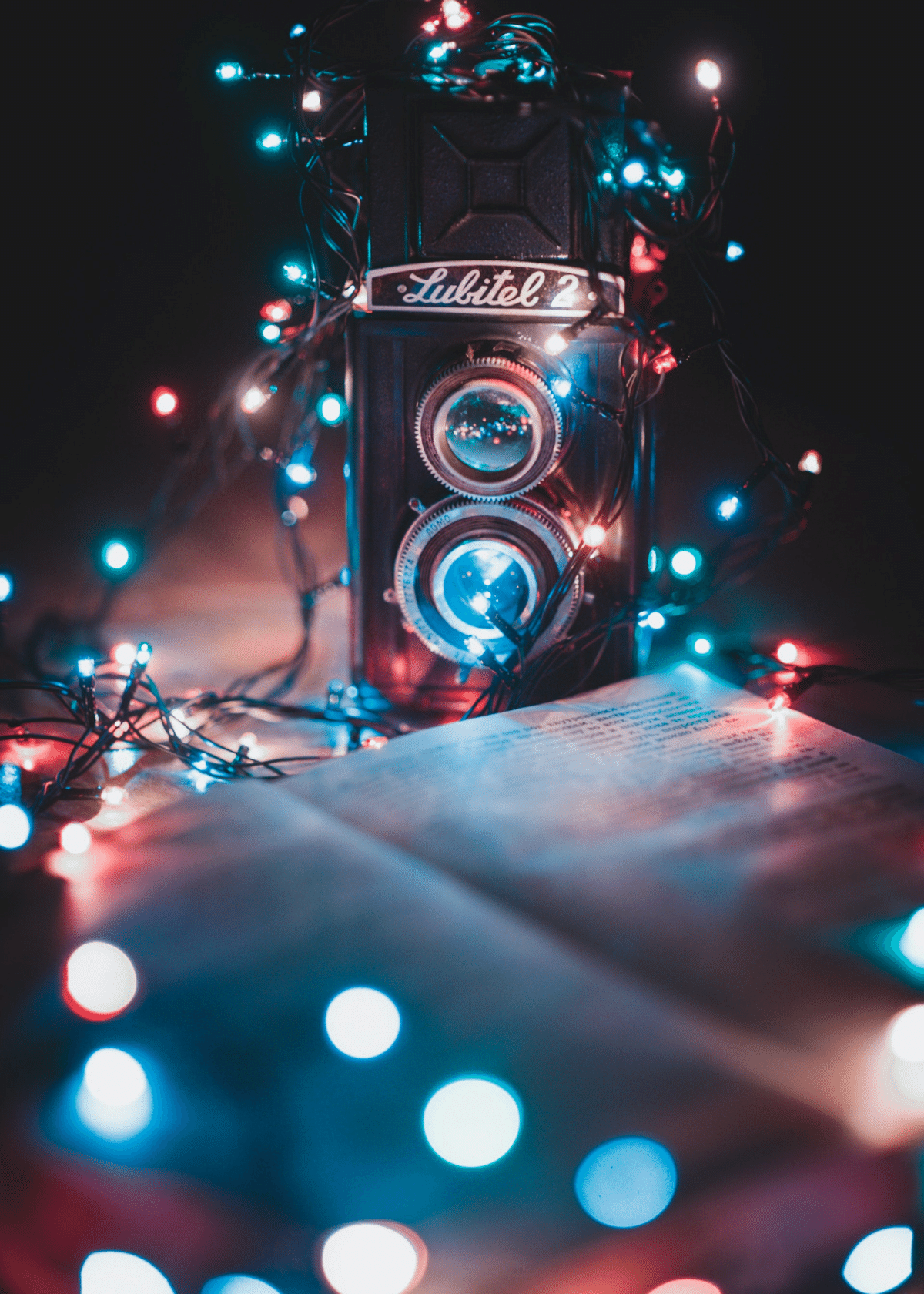 Your Friends,
LoveNatureReviews Team