Are your feet always freezing?
These revolutionary socks have patented technology that keeps their integrated heating element powered for 10 hours, so you stay warm no matter where you are.
And with adjustable temperature settings ranging from medium to extra-hot, you can choose just how lit up your feet will be.
Forget about wrapping yourself up like a human burrito every winter. With lightweight Lenz Heated Socks, even the bitterest of cold won't stand a chance against you and your cozy tootsies.
Whether indoors or out and about, there's nothing quite as comfy as these super soft heated socked when temperatures drop. Turn on some heat and treat yourself this season!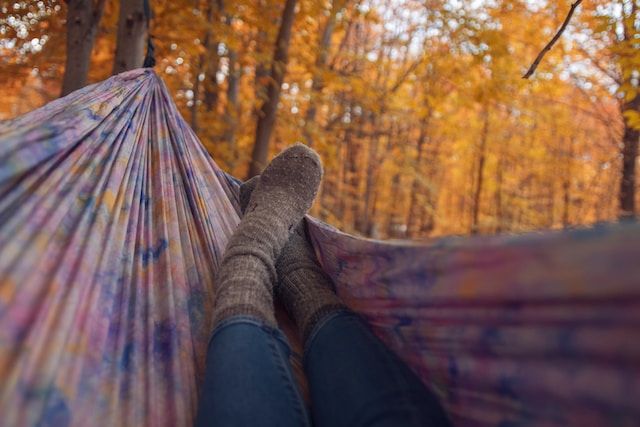 What Are Lenz Heated Socks
Lenz Socks are known as one of the best heated sock on the market. With the high-end design and great battery life, Lenz is the premium brand for heated socks! Lenz now features socks, gloves, insoles, and vests. All premium. All Lenz quality.
Heat sock with compression and merino wool
Synthetic-merino wool blend wicks moisture for drier feel
Compression fit fights fatigue for added performance
Thin design ideal for race boots and close-fitting footwear
Improved fit at cuff for added comfort
Benefits Of Heated Socks
There's nothing worse than having freezing-cold feet—especially when you're out there shoveling the driveway or even just enjoying a winter walk.
Thankfully, investing in some heated socks can help: Unlike your everyday socks, these electrically-heated options can be charged up to provide warmth, providing an extra layer of protection against that blustery winter weather.
"Heated socks are a popular—and often necessary—piece of equipment for skiers, snow hunters, winter hikers, and outdoor workers in a cold climate," says Cary M. Zinkin, M.D., a podiatric physician at Amicus Medical Centers and an American Podiatric Medical Association spokesperson.
"Many brands are specifically purposed for a certain activity like skiing, where the socks and battery are placed in a convenient place for ski boots."
Wool vs Heated Socks
Wool socks and heated socks have different methods for keeping your feet warm. Wool socks trap and hold in your body's natural heat, keeping your feet warm through insulation.
Heated socks, on the other hand, are equipped with a battery-powered heating element that warms the interior of the sock, providing constant warmth regardless of the surrounding temperature.
One key difference between wool and heated socks is that wool socks work passively with your body heat, whereas heated socks are actively powered by batteries.
Wool socks are typically made from natural materials and are more sustainable, whereas heated socks require an external power source (e.g., batteries) and are less environmentally friendly.
The choice between wool socks and heated socks ultimately depends on personal preference and usage scenario. Some people may prefer wool socks for everyday wear, while others may find heated socks more practical for outdoor activities or extreme cold weather conditions.
How To Wash Heated Socks
This is a pretty straightforward advice, but one that should be noted as I've heard of plenty of people that put their heated socks in the washing machine and end up ruining them. Never wash your electric heated socks in a washing machine!
Instead, you need to hand-wash them carefully to make sure the wiring doesn't get damaged in any way. Most heated socks are pretty durable but a machine wash can easily ruin them so make sure you always wash them manually. Rinse them slowly and wring them as tightly as you can, and make sure you don't damage anything.
As mentioned electronic socks aren't very delicate but taking good care of them will make sure they don't get ruined very soon. When drying them simply lay them out flat somewhere, and make sure they don't come into contact with pets or direct heat. If you need to dry them faster place them in front of a fan.
This will ensure your socks last as long as possible.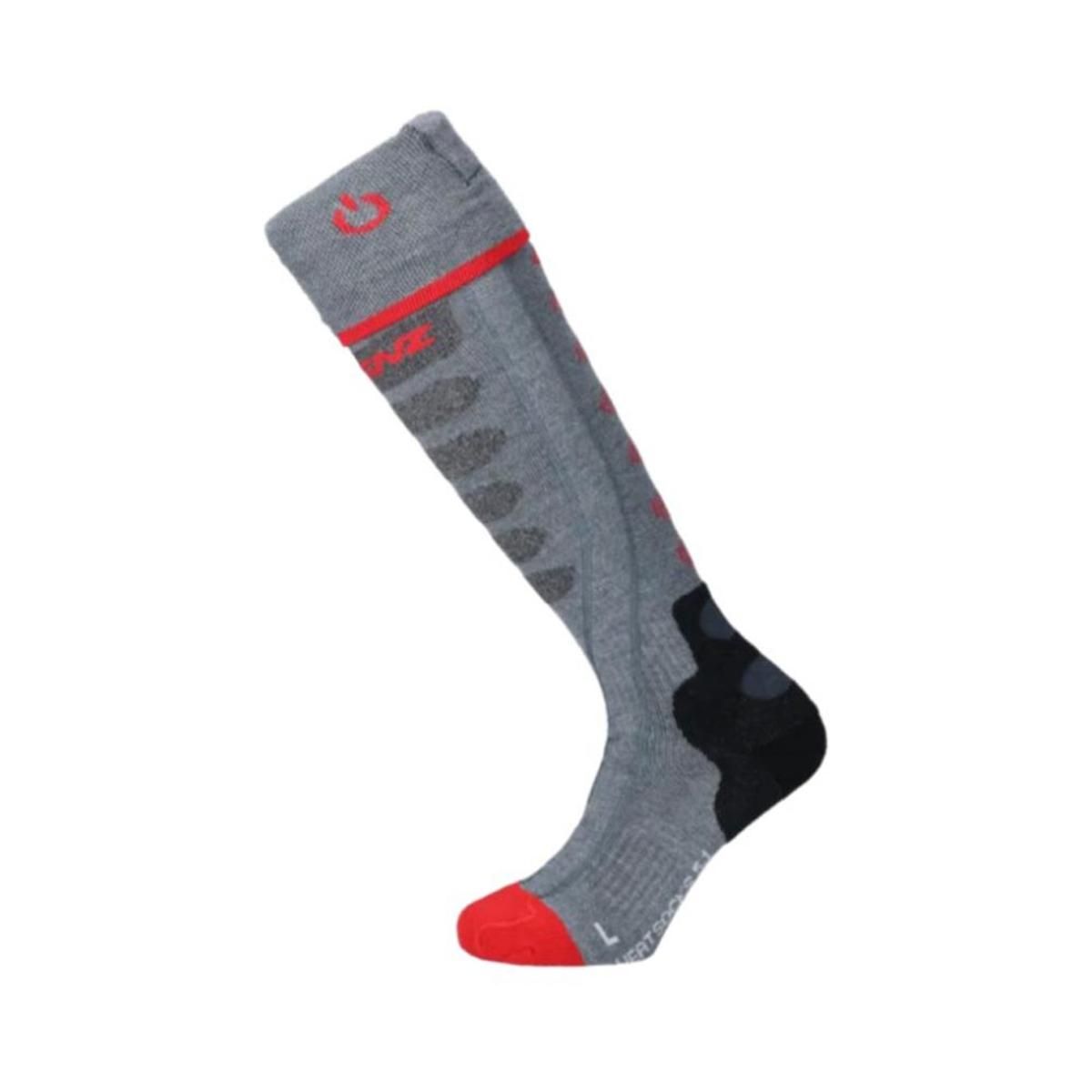 Lenz Heated Socks FAQs
It can be really hard to keep your feet warm during the winter, especially if you have to spend a lot of time outside.
If you're like most people, you probably put on a few extra layers to try and stay warm, but eventually your hands and feet are going to get cold.
Lenz heated socks are the perfect solution for keeping your feet warm all winter long. We've compiled a list of the Top 5 questions asked about Lenz heated socks.
How long do Lenz heated socks last on a single charge?
The exact length of time that Lenz heated socks will last on a single charge depends on the model and the temperature setting selected.
Generally, these heated socks can provide up to 8 hours of warmth on low heat settings and up to 4 hours of warmth on high heat settings.
All Lenz heated sock models offer three different temperature settings – low, medium, and high – so you can adjust the warmth level to suit your personal preference and conditions.
Can I wash Lenz heated socks and how do I do it?
Yes, you can wash Lenz heated socks. It is important to follow the instructions provided with the product for the best results.
Generally speaking, the steps for washing Lenz heated socks are:
1) Turn off the power switch and remove the lithium battery modules;
2) Hand-wash the socks in cold water with mild soap or detergent;
3) Rinse thoroughly in cold water until all soap residue is gone;
4) Air dry away from direct heat sources;
5) Reattach and turn on the lithium battery module before wearing.
We recommend following these steps every time you need to wash your Lenz heated socks, as this will help them last longer and perform better.
Do Lenz heated socks come with a warranty?
Yes, Lenz heated socks come with a warranty. All Lenz products are covered by a two-year limited warranty against defects in material and workmanship.
This warranty covers the heating elements and all components of the product including cables, batteries, and other accessories. In addition to this two-year limited warranty, Lenz also offers an optional lifetime replacement service for its heated socks in case of malfunction due to normal wear and tear.
Furthermore, Lenz provides free shipping on all replacement parts within North America as part of the warranty agreement.
How warm do Lenz heated socks get?
Lenz heated socks get quite warm, providing up to 10 hours of continuous warmth without the need to recharge. The temperature is adjustable from 40°F - 140°F (4°C - 60°C), so you can customize the heat level for your comfort. The advanced technology enables balanced heating throughout the sock and maximizes performance for long-lasting warmth, even in wet or cold conditions.
What sizes are available in Lenz heated socks?
Lenz heated socks are available in a range of sizes to suit different foot shapes and sizes. The size range includes Small (Women's 4-7 / Men's 3-6), Medium (Women's 8-10 / Men's 7-9), Large (Women's 11-13 / Men's 10-12), and Extra Large (Men's 13+).
Each pair of socks fits snugly for maximum warmth and comfort, and the advanced heating element provides up to 14 hours of reliable heat.
In conclusion, Lenz heated socks are a fantastic choice for anyone in need of a reliable and effective heating solution for their feet.
With their easy-to-use battery-powered heating element, Lenz heated socks can provide warmth and comfort for hours on end, making them ideal for outdoor activities, extreme cold weather conditions, or just for everyday wear.
They are also washable, and available in a range of sizes, providing convenience and versatility.
We've done the research so you don't have to! To browse our Top Picks for Best Electric Heated Socks please click the link below!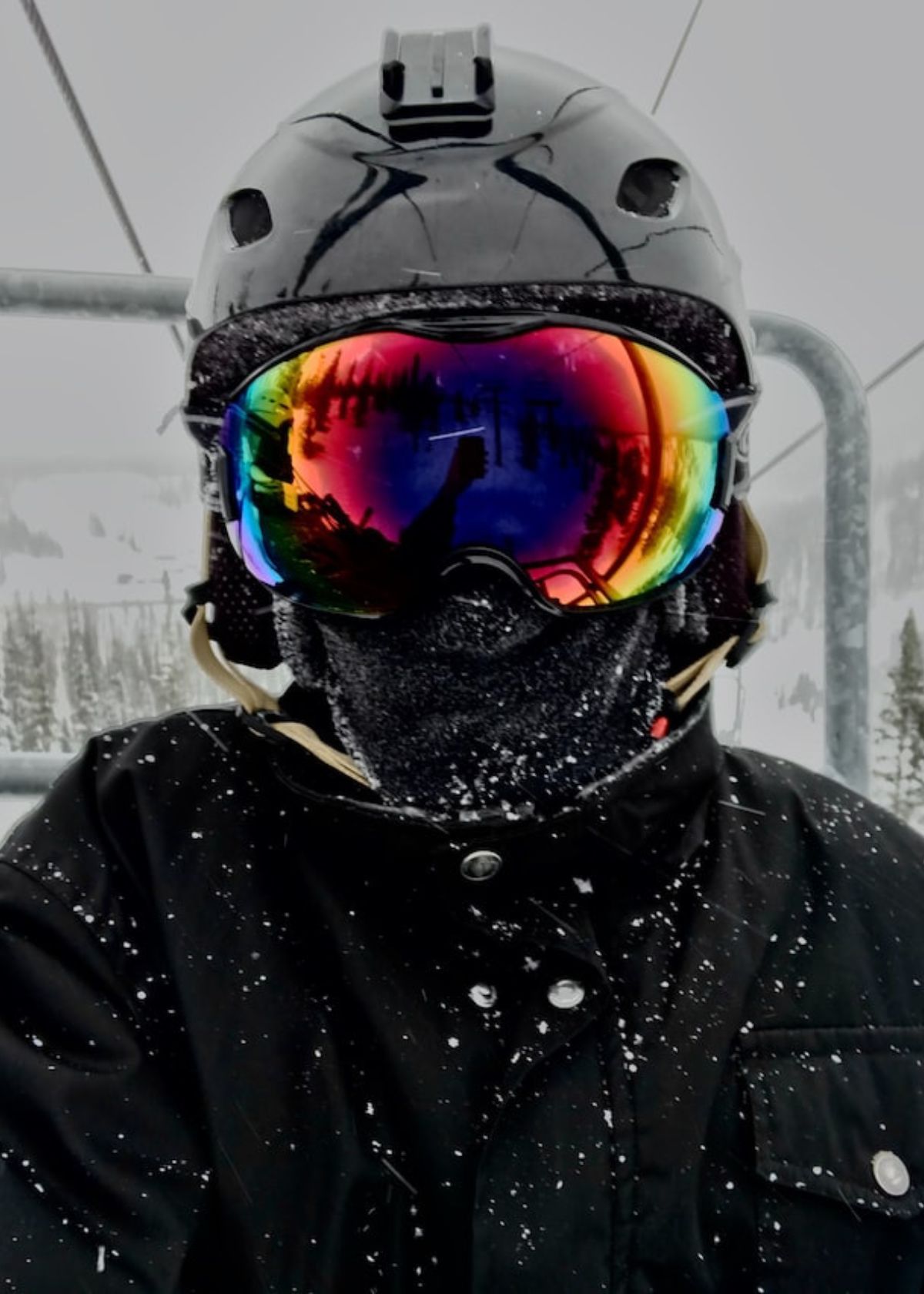 Your Friends,
LoveNatureReviews Team