So you want to be a graphic designer? Or maybe you just want to design a few things for your blog or website. But where do you start? If you're a beginner, the thought of using Photoshop or Illustrator can be daunting. That's where Canva comes in.
Canva is a user-friendly graphic design tool that is perfect for beginners. With a simple drag-and-drop interface, Canva makes it easy to design anything from simple social media graphics to complex infographics. And the best part? It's free! Well, mostly free. You can sign up for a free account and have access to most of the features. For more advanced features, you can upgrade to a paid account. But for most people, the free account will suffice.

So what are some of the great things about Canva? Let's take a look.
Ease of Use: As I mentioned before, one of the best things about Canva is how easy it is to use. With a drag-and-drop interface, even someone with no graphic design experience can create beautiful designs. And if you do get stuck, there are plenty of tutorials and resources available to help you out.
Variety of Templates: Another great thing about Canva is the variety of templates available. Whether you're looking to create a Facebook header or an Instagram post, there's a template for that. And if you can't find what you're looking for, you can always create your own custom dimensions.
Free Images and Icons: One of the biggest pain points for graphic designers is finding high-quality images that don't cost an arm and a leg. With Canva, you have access to over 1 million free images and icons, all organized into handy categories. And if you need something specific, you can always do a search within Canva's library.

Paid Images and Icons: While Canva does have a huge selection of free images, sometimes you need somethingspecific or unique that you just can't find for free. That's where Canva's paid images come in. For $1 per image, you can choose from over 8 million high-resolution photos, illustrations, and vectors. And since all of the images are royalty-free, you can use them as many times as you want without having to worry about copyright infringement.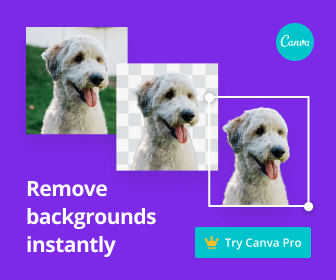 So there you have it! A few reasons why we think Canva Pro is the best tool for beginner graphic designers. Give it a try and see for yourself!
Your Friends,
LoveNatureReviews Team