Let's face it: Fashion is all about making a statement. Whether you're looking to make a subtle statement or a bold one, the right clothing can help you get there. One piece of clothing that has taken the fashion world by storm are crossover leggings. In this blog post, we'll discuss what crossover leggings are and how they can help improve your style.
What Are Crossover Leggings?
Crossover leggings are a type of legging that features two separate panels that overlap at the waistband. This unique design provides an interesting look while still offering plenty of comfort and flexibility. Crossover leggings come in all kinds of styles, from wide-legged yoga pants to workout wear to fashionable everyday wear.
The Benefits of Wearing Crossover Leggings
There are many benefits to wearing crossover leggings as part of your wardrobe. For starters, these leggings offer more coverage than traditional leggings, which makes them great for days when you want to feel confident without having to worry about showing too much skin. Additionally, the overlapping panels give them an interesting style that will set you apart from the crowd without being over-the-top or flashy. Finally, since they come in so many styles and colors, it's easy to find a pair that fits your individual style perfectly!
How To Wear Crossover Leggings
Crossover leggings can be worn in many different ways and with many different types of outfits. For example, if you want an edgier look, try pairing them with a cropped top and some ankle boots. On the other hand, if you're looking for something more casual, try wearing them with an oversized t-shirt and some sneakers or sandals. No matter how you choose to wear them, these versatile pieces will definitely take any outfit up a notch!
Who Are Crossover Flare Leggings Targeted For
Crossover flare leggings are targeted towards people of all ages, sizes, and shapes looking to upgrade their style. They offer a versatile and flattering look that can be dressed up or down depending on the occasion. Their four-way stretch fabric helps ensure you keep comfortable no matter what you are doing. Whether you're running errands or out for a night on the town, crossover flare leggings are sure to make a statement - in both fashion and comfort!
Pros Vs Cons
The pros of crossover flare leggings include their versatility, comfort, and flattering designs. They come in a variety of styles and colors to suit any occasion, and their four-way stretch fabric ensures you remain comfortable throughout your day. Additionally they are form-fitting and help show off curves. On the downside, they tend to be more expensive than other types of leggings due to the extra detailing on them. Additionally, they may not offer as much support as some other types depending on the material used.
Crossover leggings are perfect for anyone who wants to add some extra flair to their wardrobe without going overboard with their fashion choices. They provide ample coverage while also making a statement, plus they come in so many styles and colors that it's easy to find one that fits your individual look perfectly! So if you've been looking for a way to update your style without sacrificing comfort or flexibility, then crossover leggings are definitely worth considering!
So, Where Can I Buy Some??
Lucky for you, We have written a in-depth product review article on Crossover Flare Leggings, you can read more about how they are made, as well as the benefits of improving your style without breaking the bank. Click the link below and decide for yourself. You know you'll LOOK GOOD, Just Do It! Happy Shopping!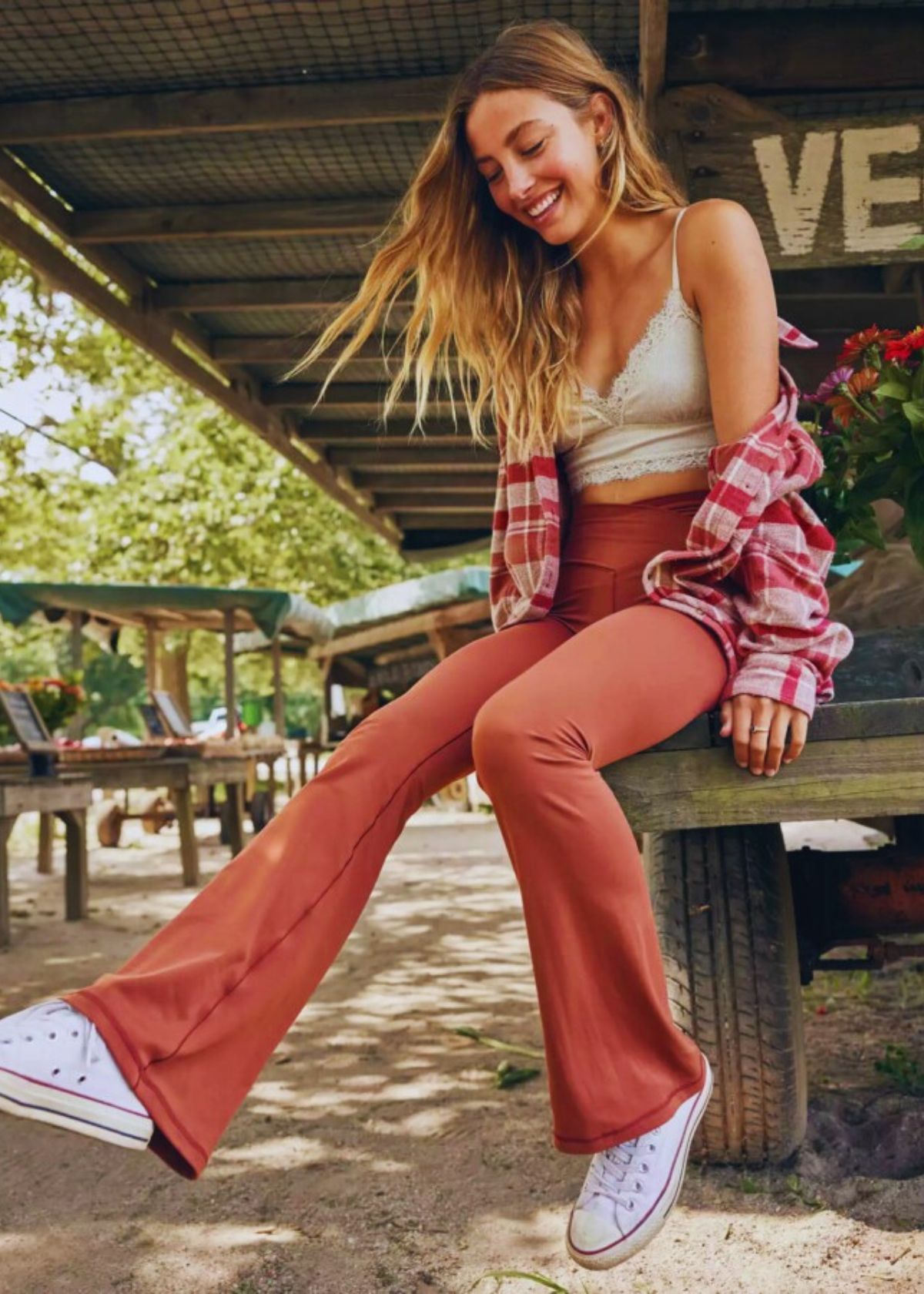 Your Friends,
LoveNatureReviews Team