Are you in the dark and need a reliable source of light?
Look no further than a tactical flashlight! Not only is it practical, but also kind of cool. It's like having your very own Bat-Signal to brighten up any situation.
And not just with its intense beam, which will make you feel like a secret agent on their next mission - it's compact size makes it easy to transport too!
What could be better than being able to have complete control over your environment and the ability to see in darkness at the same time?
Whether you're camping or exploring caves, an ultra-luxurious bedroom experience or doing some out door repairs - there's nothing quite like being illuminated by your own personal lampshade from above.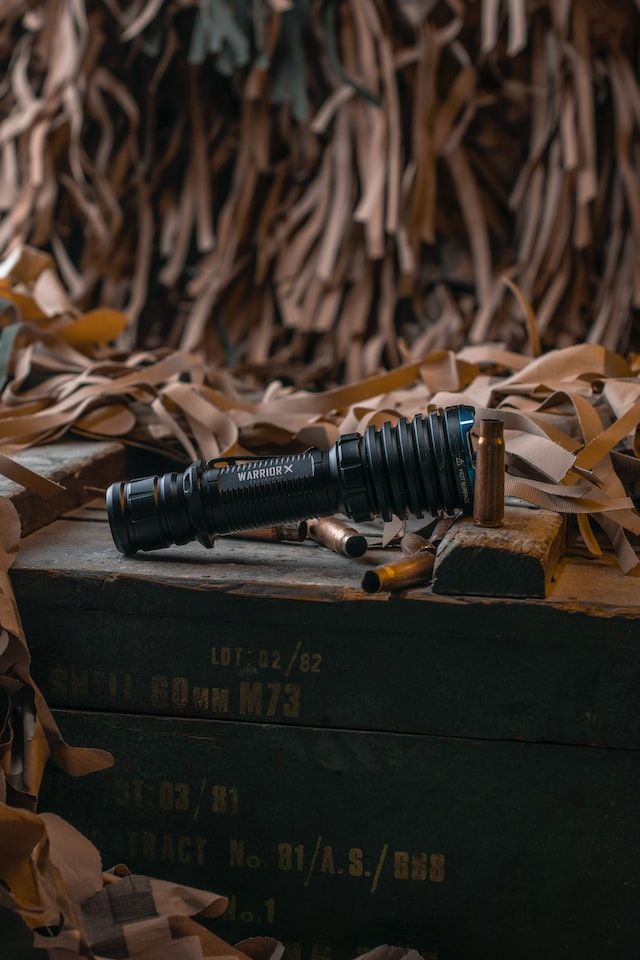 What Is a Tactical Flashlight?
At its core, a tactical flashlight is simply a high-powered LED light that can be used for various applications including hunting, camping, security and emergency situations.
The distinguishing feature of tactical flashlights is their combination of strength and portability. They typically offer high lumens output from a small package that can fit into pockets or backpacks with ease.
Many models also come with features like adjustable focus settings, multiple brightness levels, strobe capabilities and even remote control options for increased versatility.
What Makes Tactical Flashlights Different From Regular Flashlights?
The primary difference between regular flashlights and tactical flashlights comes down to power and design.
Regular flashlights are designed to provide basic illumination in dark areas while tactical flashlights are made to provide intense illumination over long distances with precision accuracy.
In addition to providing more powerful light output than regular flashlights, many tactical models come with ergonomic designs that offer improved grip comfort during use.
Some models even have built-in weapon mounts which allow them to be mounted on rifles or other firearms for increased accuracy when aiming in low-light conditions.
Additionally, tactical flashlights often come with shock resistance capabilities that make them suitable for rugged outdoor environments where they may be accidentally dropped or knocked around without sustaining damage.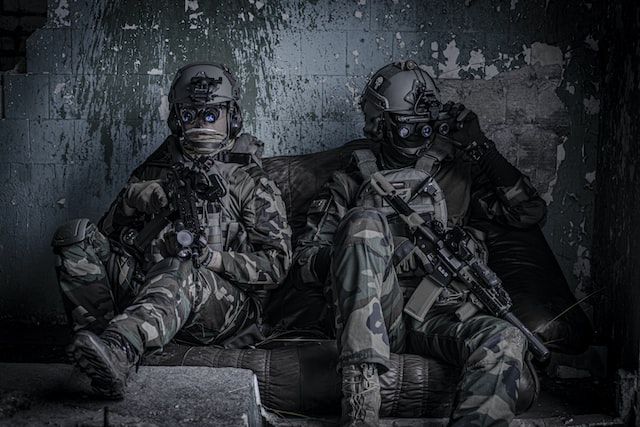 It's easy to see why so many people opt for a tactical flashlight over other lighting solutions.
With their high power output combined with their lightweight portability and ergonomic design features, these lights make an excellent choice for anyone who needs reliable illumination in any situation—whether it's outdoors at night or indoors during an emergency black out.
So if you're looking for a versatile lighting solution that won't let you down when you need it most, then look no further than the trusty old tactical flashlight!
Tactical Flashlight FAQs
People are always asking about tactical flashlights, but no one has a comprehensive resource that answers all the questions.
Tactical flashlights are popular, but there's a lot of confusion about what they are and what they can do.
We've put together this FAQ to answer all the most common questions about tactical flashlights, we've got you covered.
How many lumens is a good tactical flashlight?
Generally speaking, having a good tactical flashlight means having one with at least 800 lumens of power. Lumen is the measure for brightness and higher numbers mean more luminous intensity, however it's important to always consider the specific needs you have along with any factors that might alter how much light you'll need.
For example, if your environment is outdoors or requires a farther beam distance then you'll want to look into higher lumen capabilities. You should also consider the type of batteries used as this will affect how powerful your flashlight can be and for how long it will stay powered on at a given setting. Furthermore, certain types of flashlights are designed specifically for different purposes such as law enforcement or military use so they might have more advanced features than those found in everyday store bought models.
If you're looking for an effective tactical flashlight than anything above 600 lumens would likely serve its purpose well enough but if possible aim to find something around 800-1000 range if possible because this will maximize its potential light output ability without breaking too many points off the bankroll.
What flashlight does law enforcement use?
Law enforcement officers use a variety of flashlights, depending on their individual needs and the environment they are in. Popular models used by law enforcement include Fenix PD35 Tactical Flashlight, Streamlight ProTac 1AA with 350 Lumens, Surefire G2X Series Flashlights, FourSevens Preon P2 Rechargeable Pocket Flashlight, Olight M18 Maverick 1000 Lumens Rechargeable Tactical Flashlight and ULBRE CREE XM-L T6-Zoomable Focus Adjustable LED Torch Light.
Fenix PD35 Tactical Flashlight is one of the most popular tactical flashlights used by law enforcement professionals. It features an impressive 950 lumens maximum brightness output when powered by 2 CR123A batteries and up to 200 hours runtime when set in energy conserving mode. This flashlight offers six output modes for all lighting needs: Turbo (950 lumen) - High (500 lumen) – Mid (200 lumen) – Low (50 lumen) - Strobe (950 lumen)- SOS(50 lumens). It is equipped with a durable aircraft aluminum body that is waterproof according to IPX-8 standards and impact resistant up to 1 meter.
The StreamLight ProTac 1AA produces 350 lumens on high setting which can run for over two hours on a single AA battery. It also comes with eight different settings that include strobe mode and low/high illumination option. The flashlight also contains mechanical push button switch located at its tail which helps in quickly changing between the 8 light settings easily even while wearing gloves or other protective apparel common among law enforcement officers. Moreover it's compact design allows users to comfortably carry it either on their belt or pocket while remaining discreetly hidden from view if need be making it great for undercover operations or simply as an everyday carry item for self protection purposes .
Surefire G2X series flashlights are reliable proven performers made using lightweight Nitrolon polymer material for easy maneuverability during any field operation yet still maintain its ruggedness needed under strenuous circumstances commonly found in police procedures such as SWAT invasions or search & confiscation operations etc… Powering them are either two 123A lithium batteries recessed into the side of the handle providing strong 600 lumens when changed into high beam mode with a runtime of around 4 hrs while able to provide just enough illumination during low power usage lasting over 45 minutes per set supplied.. With stainless steel construction components added onto its body make sure it will always remain sleek yet resilient despite wear & tear caused during long hours out in the field patrolling areas at night..
FourSevens Preon P2 rechargeable pocket flashlight is another favorite amongst law enforcement personnel since this small but powerful device packs quite punch using CREE XP-G LED technology producing 450 pure bright lumens thanks to being powered through type 18350 3V Li ion batteries included within each unit.. The rapid advance circuitry lets operator cycle through five programmable brightness levels ranging from 5% increments until max setting as well tailswitch access allowing effortless switching between 70+ hrs operational time if running continuously straight no matter what emergency situation arises you can easily illuminate rooms without missing any detail due catching shadows created from traditional halogen bulbs giving way too much contrast..
ULBRE CREE XM-L T6 zoomable focus adjustable LED torch light provides maximum efficiency with less than 10 watts power consumption helping conserve energy levels while still illuminating darkness with 1000 lumens white/warm yellow light perfect fit carrying within hands pockets belts pouches.
How many lumens will blind an attacker?
The amount of lumens needed to blind an attacker depends on the environment and the characteristics of the person being targeted. Generally, a minimum of 1000-3000 lumens is necessary in order to temporarily blind someone for about 5 seconds or more. The higher the lumen level and longer duration can increase blindness time considerably up to several minutes. However, it is still uncertain whether long term damage could occur from such exposure as there are very limited studies conducted on that subject.
In addition, depending on your needs, tactical light models provide different beam settings where you can adjust output strengths required for blinding an attacker without having to risk any permanent harm. These lights can also be mounted on weapons and operated with pressure switches or remote controls making them easy to use even when visibility is low.
Is a tactical flashlight TSA approved?
there are some important points to consider when bringing your tactical flashlight on a flight with you.
Firstly, the size and power of the tactical flashlight will determine what type of restrictions may be placed on it. If your tactical flashlight has an LED light output that exceeds roughly 5 watts in power then it could be considered as a weapon and its carriage would not be allowed by the TSA security checkpoint officials; this rule applies both domestically and internationally for all flights carrying passengers within or outside of the United States. All other smaller flashlights (with lesser wattage) should be fine to take through airport security checkpoints so long as they do not include any additional items that may make them appear suspicious or dangerous such as according to federal regulations "knives, arms replicas, firearms parts or ammunition" among others. Additionally if your particular device includes any kind of identification-like technology (RFID) it needs to have those function disabled before being transported onto commercial airplanes per FAA regulations.
Tactical flashlights maybe considered perfectly safe and legal in most instances however it's best practice to check with local laws or airline policies prior to traveling; this will help avoid any unwelcome surprises at checkpoints when trying to board domestic or international flights respectively. Ultimately speaking – if you are ever unsure about bringing anything onboard including but not limited to Tactical Flashlights - feel free contact your Airline carrier directly prior boarding your flight for further information regarding these types of devices!
What is a powerful military-grade flashlight?
When it comes to powerful military-grade flashlights, nothing compares to the Streamlight ProTac HL-X. This flashlight is designed with top of the line features that make it unparalleled in terms of durability and efficiency.
The ProTac HL-X is made from anodized aircraft grade aluminum and has a type II MIL SPEC finish, giving it superior resistance to abrasions, scratches, and corrosion. It is also water resistant up to 1 meter for 30 minutes as well as impact resistant up to 1 meter. These features ensure that this device stands up against even the toughest conditions while being used in military operations.
The ProTac HL-X offers two light settings: a high setting of 1000 lumens on 2 CR123A batteries or an ultra low setting at 10 lumens on one rechargeable 18650 battery. This range allows you the flexibility between blinding illumination or discreet low light usage depending upon your needs - perfect for everyday carry purposes such as law enforcement personnel or tactical operations requiring intense lighting capabilities in any environment.
The world is full of uncertainty in todays age. If you want to keep yourself and your family safe from danger you need to equip them with a Tactical Flashlight. Not only are they a great defense against an attacker but they also serve many practical uses.
With this simple guide under our belt now you'll know exactly how to get started! We've done the research so you don't have to! To browse our Top Picks for Best Rechargeable Tactical Flashlights please click the link below!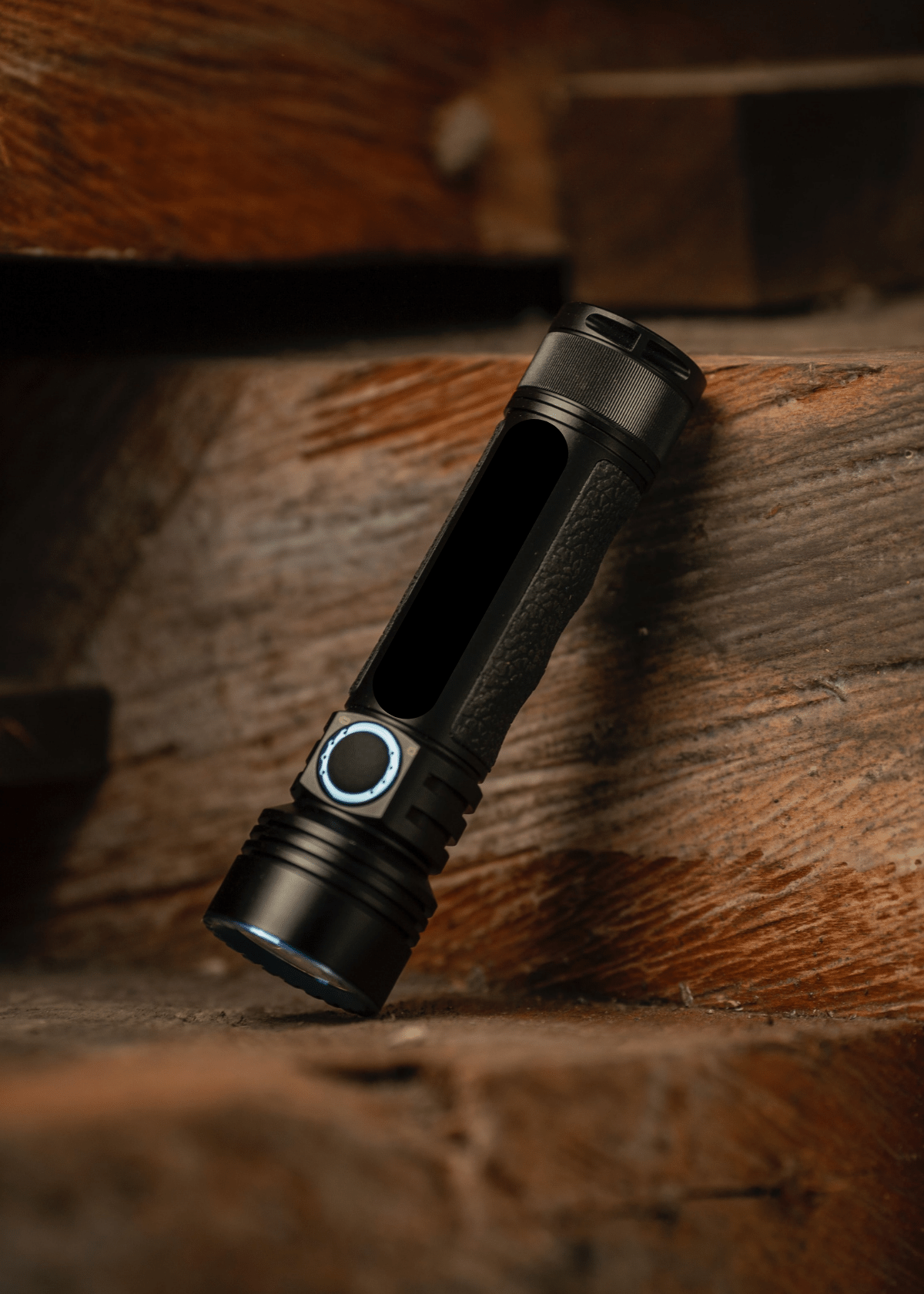 Your Friends,
LoveNatureReviews Team