Freezing your feet this winter?
Snowy weather can make the slopes unbearably cold, but not if you have heated socks! Our innovative and cozy footwarmers are perfect for skiing and any other alpine activity. So whether you're a seasoned skier or just trying out the sport, don't let chilly toes stop you from hitting the trails.
With our heated socks, your feet will stay toasty all day long for ultimate comfort on the mountain. They feature lightweight and breathable fabric with adjustable heat settings – so no matter how hard it gets outside, you won't be slowing down anytime soon!
Stay warm this season – get a pair of heated socks today!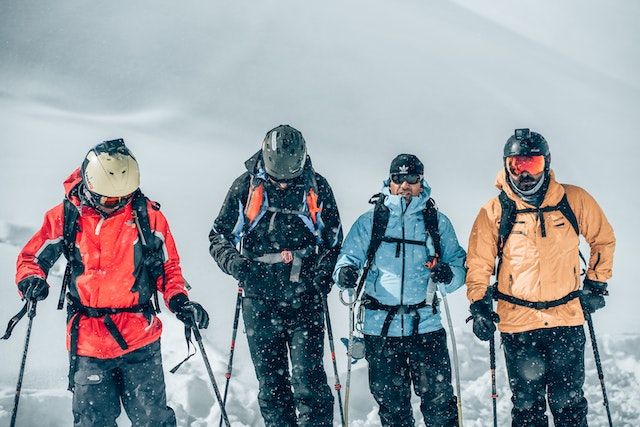 What Are Heated Socks
Heated socks have a heating element made from a thin wire mesh woven onto the socks' fabric.
This wire mesh is usually sewn into the toe section of the socks either under the toes, above the toes, or in some varieties, encompassing the entire toe section of the sock.
For those who have never tried a pair of heated socks, covering the advantages of these socks and possible disadvantages sounds like a good place to start when figuring out if heated socks are worth it.
What Are The Pros vs Cons
There are always different opinions on choosing the right outdoor gear. We've compiled a list of our Pros vs Cons of heated socks to educate you and keep you well informed.
PROS of Heated Socks
Multiple heat settings. Most heated socks have up to 3 different heat settings, so you can adjust the heat according to the outside temperature or how cold your feet feel.
People feel the cold differently, so having an adjustable heat setting is a key feature to look for in heated socks. Using lower settings will make the batteries last longer.
Thicker socks. Heated socks come in different weights or thicknesses, which means you can select the thickness that works best with your boots or shoes.
It also means the thickness of the socks will keep your feet warm even when the batteries go flat.
Rechargeable batteries. You can find heated socks that come with rechargeable batteries that charge via USB or with replaceable batteries.
If you are on an extended hunting or camping trip in the wilderness which no power source, replaceable batteries may be preferable over rechargeable.
Socks that use flat button batteries as replaceable batteries are preferable to cheaper varieties that use AA or AAA batteries since these battery compartments are bulky.
Can be worn without shoes. Heated socks can be used in bed to keep your feet warm in your sleeping bag on a cold winter night.
Remote capabilities. Many of the heated socks currently available have a remote control for easy changing of the heat setting without the need to lift your trouser legs.
CONS of Heated Socks
Smaller Lifespan. The batteries on heated socks have a limited duration for keeping your feet warm. Get socks that have the longest possible duration on a single charge or single set of batteries.
Some socks can last up to 20-hours of continuous use on a single charge or set of batteries. Use the lowest setting to make the batteries last longer.
Uncomfortable heating elements. In some heated socks, you can feel the heating element underfoot when your walk, particularly for people with sensitive feet. This can be uncomfortable but can be reduced by wearing a thin inner sock under the heated socks.
Be sure to try on and test the feel of the heated socks before committing to the purchase. If you have sensitive feet, a heating element only above the toes may be the better choice.
Battery size. In most heated socks, the battery compartment is located at the top opening of the socks. If the batteries are too heavy, the socks can fall down constantly and feel uncomfortable.
Maybe too tight. Heated socks are often quite thick, so if your shoes are already tight, heated socks may be too tight to fit, or opt for a lighter-weight pair of heated socks.
The heating element can be damaged. If the socks are mistreated, the heating element can be damaged, causing the heating function to stop working. However, they can still be used as normal socks.
Larger Expense. Heated socks are pricey clothing items, but don't go cheap when looking for a pair of these socks! Cheaper versions are less durable and will offer less comfort and battery life.
How To Select Heated Socks
Heated socks are a perfect solution for those who spend long hours in the cold weather. They can provide warmth, comfort and protect your feet from cold weather.
Choosing the right type of heated socks can be a challenging task as there are various options available in the market. Here are some things to consider when choosing the best-heated socks.
Firstly, consider the type of battery heated socks you want. There are two types of battery socks namely rechargeable and replaceable batteries.
Rechargeable batteries are more convenient as they don't require frequent replacements. However, they may lose power quickly and take a while to recharge, so it's important to make sure they have enough life to last as long as you need.
Replaceable batteries are cheaper and great for outdoor activities due to their long battery life, but they need regular replacement.
Secondly, consider the materials used in making the heated socks. The material must be breathable and moisture-wicking to prevent sweating and odor.
Good materials include merino wool, synthetic fibers or a blend of both. The socks should also be thick enough to provide insulation and protect your feet from the cold weather.
Lastly, ensure that you pick a heated sock with adjustable temperature settings. This is important because it allows you to customize the temperature according to your preference and the weather conditions.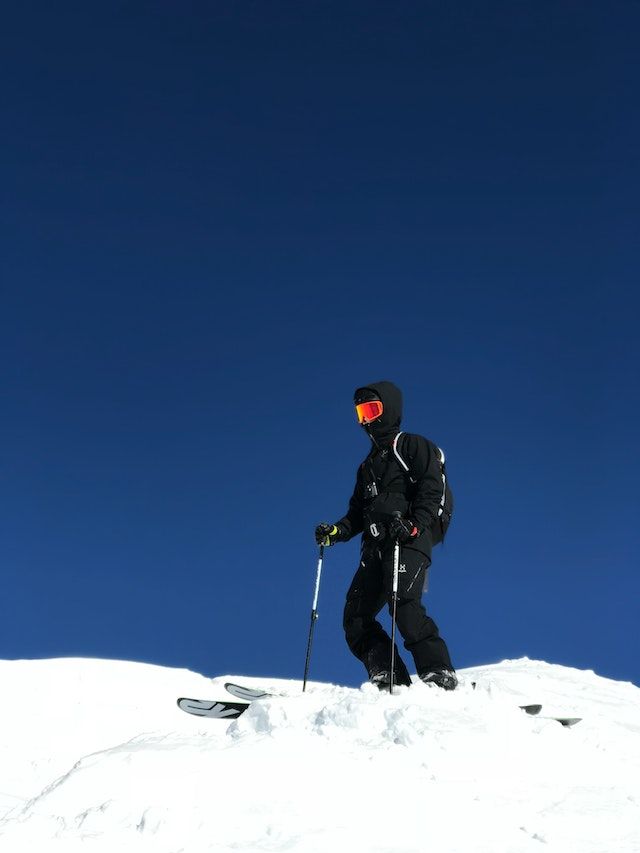 Heated Ski Socks FAQs
So you're ready to hit the slopes, but your feet are not. Cold toes and soggy socks make for a miserable mountain experience.
Lugging around bulky heaters on the lift or tailoring your own hot water bottle system are both unappealing solutions.
Forget the gimmicks and upgrade to heated ski socks instead! Our socks use battery-powered heating elements to keep your feet warm, dry, and cozy even in sub-zero temperatures.
What are the benefits of heated ski socks?
Heated ski socks provide warmth and comfort in cold weather, allowing you to stay out longer on the slopes without feeling the chill. They also help keep your feet dry, reducing the risk of blisters and other foot problems.
How do heated ski socks work?
Heated ski socks use a battery-powered heating element to generate heat and keep your feet warm. The heating element is usually located at the toes or arch of the sock and can be adjusted to different temperatures depending on how much warmth you need.
Are heated ski socks safe?
Yes, heated ski socks are generally considered safe as long as they are used according to the manufacturer's instructions. The batteries used in heated ski socks are designed to be low-voltage and will not cause any harm if touched or worn against skin.
How long do heated ski socks last?
The life span of a pair of heated ski socks depends on how often they are used and how well they are cared for. Generally speaking, most pairs will last between 1-2 years with regular use and proper care.
What is the best brand of heated ski sock?
The best brand of heated ski socks depends on personal preference and budget, but some popular brands include Therm-ic, RELIRELIA, Hotronic, Rabbitroom, and Lenz.
In conclusion, heated socks are an innovative solution that provides warmth, comfort, and protection to all skiers in the cold weather. They not only keep your feet warm but also help keep your feet dry reducing the risk of blisters or other foot problems in the slope.
The advancement of technology has led to the availability of different types of heated ski socks, and you can choose the best one that will meet your needs and preferences.
Regardless of the brand you pick, ensure that it meets the criteria we outlined such as adjustable temperature settings, durable materials, and has an automatic shut-off feature.
We've done the research so you don't have to! To browse our Top Picks for Best Heated Ski Socks please click the link below!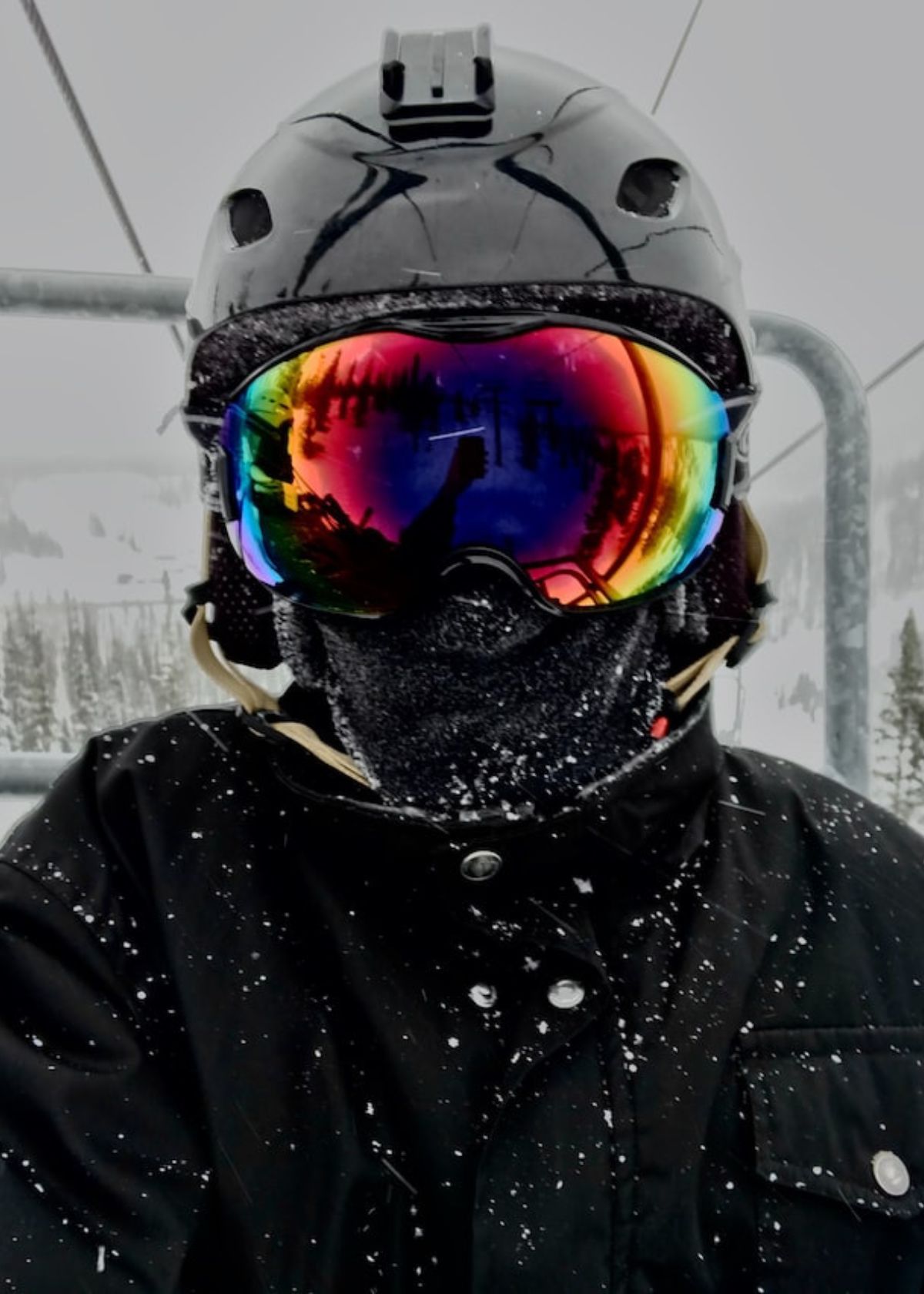 Your Friends,
LoveNatureReviews Team