Are you ready to feel a chill down your ski this season?
Ski socks are the ultimate winter wardrobe essential! Not only do they keep your feet warm and cosy on the slopes, but their thick material provides extra shock absorption for those bumps in the terrain.
Ultra-breathable fabrics offer unbeatable comfort and maximum flexibility. Ski socks come in all kinds of fun colors and patterns too - so pick one that fits your style!
With these stylish ski socks, you won't just look good – you will also stay safe and comfortable while tackling those challenging runs. Enjoy skiing like never before with an extra layer of warmth around your feet!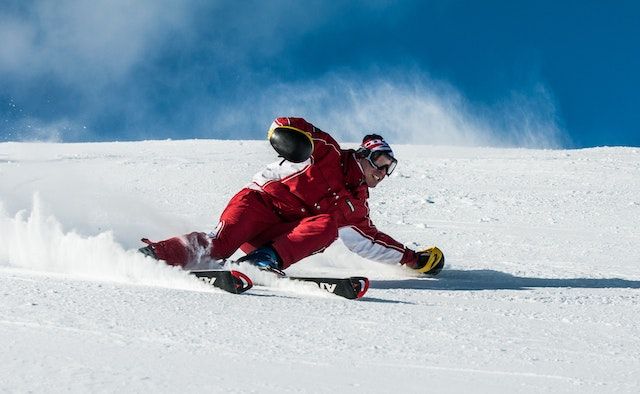 What Are Ski Socks
Ski socks are designed to be worn with ski boots. They are longer than everyday socks and also thicker at the shin and toes to help protect you at boot pressure points.
While everyday socks are usually made of thin cotton, ski socks are composed of wool. Merino wool wicks away moisture and helps regulate your body temperature.
Wool has antimicrobial properties that can keep your feet from getting stinky. Some merino wool ski socks also contain synthetic fabric to give them extra stretch and durability.
Benefits Of Ski Socks
Ski socks are an important part of any skier's gear. Not only do they provide warmth and comfort, but they also help to reduce swelling and prevent injury.
Ski socks with compression are especially beneficial, as they compress the foot and ankle to help with swelling caused by injury. They also help to wick away moisture and absorb impact, providing extra cushioning for your feet. Compression socks can even improve performance after skiing, aiding in recovery.
When choosing ski socks, it is important to consider the thickness of the sock - medium cushioning is usually best - as well as whether or not you want compression socks.
Wool vs Heated Ski Socks
Wool socks are a tried and true classic piece of outdoor gear that pretty much everyone who loves the outdoors owns. They are nice and thick, comfy and protect your feet and toes from those harsh winds and subzero temperatures.
Wool socks are also more affordable and can be found in any department or clothing store in pretty much any town across the world. The only draw back is what happens when they get wet because they are so thick, it takes a long time for them to dry. If you've only packed one pair you'll have to wait for them to warm up before wearing them again.
Heated ski socks or electric socks are fairly new on the market. They often are designed with a lithium battery included and attached to the sock. The battery helps to heat up the sock fabric and contain the warmth for a number of hours so you never have to worry about your toes freezing again.
In addition to helping you stay active in the cold, heated socks can also help relieve poor circulation in your feet (a big reason why your toes are probably cold often).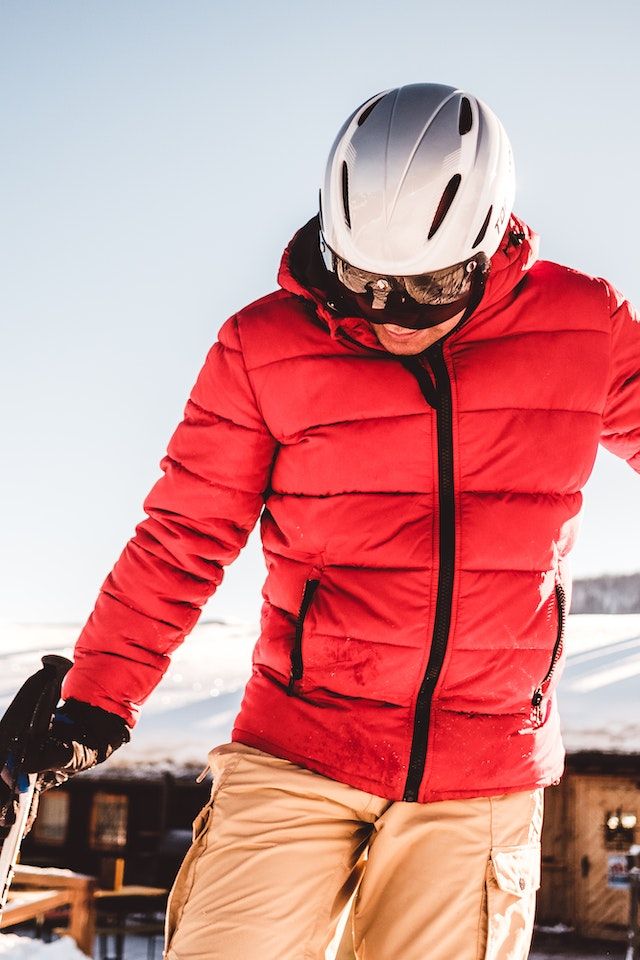 Ski Socks FAQs
Skiing can be a cold, uncomfortable experience without the right set of socks.
You don't want to be stuck on the slopes with icy toes after only an hour out there! How can you find a pair of socks that keep you warm and dry all day?
You'll stay toasty warm from your first run to your last—no matter how deep the powder or cold the temperatures. Get your feet warm and cozy, so you never have to worry about being unprepared for skiing ever again.
Are ski socks worth it?
Yes! Ski socks provide extra cushioning and insulation to keep your feet warm and comfortable while skiing or snowboarding. They also help reduce friction between your feet and boots, which can prevent blisters and other foot issues. Investing in a good pair of ski socks is worth it if you want to enjoy your time on the slopes without any discomfort.
Are ski socks waterproof?
No, most ski socks are not waterproof. However, some brands offer water-resistant or water-repellent models that will help keep your feet dry if they get wet from snow or slushy conditions.
What are the best ski socks?
The best type of sock for skiing depends on personal preference as well as budget and climate conditions. Generally speaking, wool or synthetic blends tend to be more breathable than cotton, while thicker materials like merino wool offer better insulation in cold temperatures.
Look for features like arch support, reinforced heels and toes, moisture-wicking technology, and odor control for maximum comfort during your day on the mountain.
What material are ski socks made of?
Most modern ski sock designs use a combination of materials such as merino wool, nylon, spandex, polyester, acrylics, or other synthetic fibers blended for optimal performance on the slopes.
Merino wool is often used due to its natural ability to wick away moisture while keeping feet warm even when wet; however, some people may find this material too thick or hot in milder climates or seasons.
Other materials such as nylon may be more breathable but less insulating than wool blends so consider what type of weather conditions you'll be skiing in when choosing a sock material.
What size ski sock should I get?
Ski sock sizes typically range from small (youth) to extra-large (adult). It's important to choose a size that fits snugly without being too tight; otherwise, you could end up with blisters or other foot problems due to excessive friction between your foot and the boot liner/linerless system inside the boot shell itself.
To ensure proper fitment measure both length (heel-to-toe) as well as the circumference around the widest part of the calf before making a purchase online or at a local sporting goods store near you!
In summary, ski socks are an essential part of any skier or snowboarder's gear. Not only do they provide warmth and cushioning, but they also help to reduce swelling, wick away moisture, and absorb impact.
Ski socks with compression are especially beneficial as they compress the foot and ankle while helping to improve performance after skiing. When choosing a ski sock it is important to consider the thickness of the sock, type of material used, and whether or not you want compression.
With all these options in mind, you'll be sure to find a pair of ski socks that meet your needs and keep your feet comfortable while enjoying time on the slopes!
We've done the research so you don't have to! To browse our Top Picks for Best Electric Heated Socks please click the link below!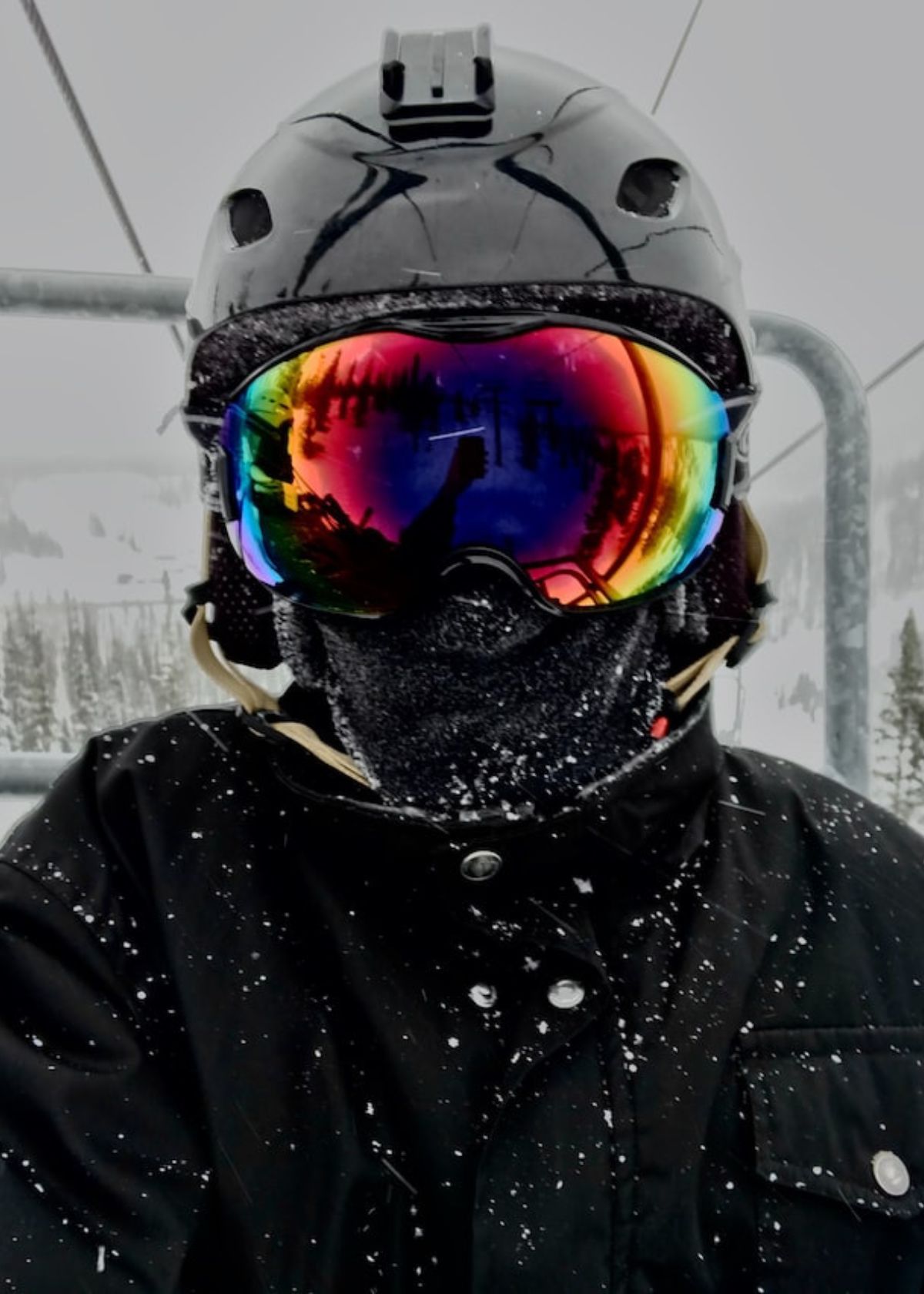 Your Friends,
LoveNatureReviews Team