Hard hats don't always live up to their name.
Need a little extra light? With the Light Em Up hard hat attachment, you can add a bit of brightness directly to your headgear in just a few simple steps! This easy-to-install solution has been designed specifically for hard hats, so it fits securely with no fuss. Plus, its adjustable straps mean you can customize the fit for any size hat and adjust the visor angle for optimum visibility.
Stop stumbling around in the dark like an amateur - let's get that light on your most essential piece of protective gear today. With Light Em Up on hand, you'll be able to stay safe while working even when lighting is not ideal - no matter how low or high up you're working at any given time!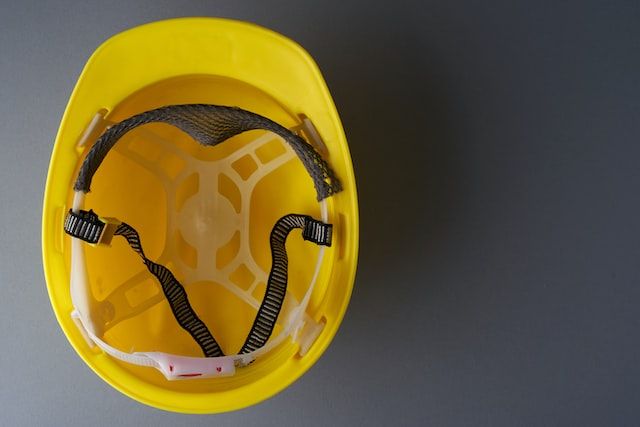 Benefits Of Hard Hat Lights
There are numerous benefits of utilizing a hard hat light, the greatest being Safety. All types of trade workers put themselves in potentially hazardous and dangerous situations every day. By utilizing a hard hat light you're able to see more clearly in the dark, be seen by other workers and have confidence you're finishing your job correctly.
Hard hats also provide life-saving protection for your head and neck. They are manufactured in such a way they must be able to withstand a 8lb ball dropped 5ft above your head. They also must adhere to all ANSI stardards as well as pass OSHA inspections.
Different Types Of Hard Hats
The standard type of hard hat is separated into 5 Categories:
Mining hard hats are designed to shield miners from falling rocks and debris while they're working in underground mines. They also provide impact protection to the head and face, absorbing shocks that can occur when working with heavy machinery.
Hard hats also help protect miners from electrical hazards, as well as providing a degree of visibility enhancement due to their reflective properties.
Firefighter and Rescue hard hats are designed to provide fire and rescue personnel with the high degree of protection they need while performing hazardous tasks.
These hard hats provide impact protection, complete head coverage, and excellent visibility through their reflective properties. They also include specialized features like built-in face shields and chin straps which allow firefighters to quickly adjust their helmets in emergency situations.
Forestry and Logging hard hats are designed to offer protection for workers in the forestry and logging industries. These hard hats provide maximum head coverage, have adjustable visors for added glare protection, and feature reinforced materials to withstand impacts better than ordinary hard hats.
Most Forestry and Logging hard hats also come with a sweatband to keep workers cool and comfortable while they perform their duties in high temperatures.

Construction Safety hard hats are specifically designed to protect workers in the construction industry from impacts, falling objects, and hazardous materials.
These hard hats provide a high level of head protection, along with good visibility by incorporating bright colors and reflective materials. Most Construction Safety hard hats also have adjustable straps for ease of movement and comfort during long shifts at difficult work sites.
Industrial Safety hard hats are designed to provide head protection for workers in industrial settings. These hard hats are typically made of a strong, durable material like ABS or polycarbonate and feature adjustable straps for comfortable fit.
They offer good impact resistance and superior visibility by incorporating bright colors and reflective materials. Industrial Safety hard hats also come with ventilation ports to keep workers cool during long shifts in hot environments.
How To Attach A Light To Your Hard Hat
Purchase a clip-on or strap-on light that is designed for use on hard hats and meets the OHSA safety standards of your workplace.
Before you start, make sure you have the necessary tools for attaching the light (screwdriver, wrench, etc.). It goes a lot faster when you have all the correct tools lined up ahead of time.
Clean or Sanitize all the dirt off the surface of the light and hard hat with soap and hot water. If the surface isn't clean enough it may not secure properly.
Fasten the mounting bracket for the portable light to your hard hat with screws or adhesive. Follow the manufactures directions step by step to ensure product works as expected.
Securely fasten the straps or snaps from your light onto the helmet or brackets.
Test out your hard hat light by adjusting it while wearing it and making sure it remains secure in all positions. Try out all light modes to double check they all work as expected. Always pack extra batteries so you won't run out!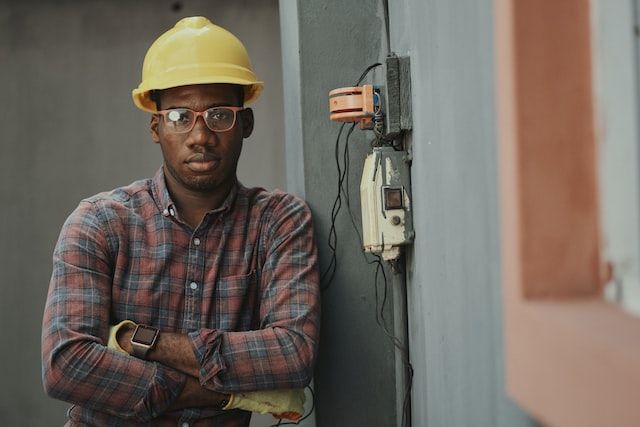 Hard Hat Lights FAQs
It can be hard to know which hard hat light is right for the job.
You want to make sure you have the right light for the task at hand. Not all lights are created equal.
We've put together this list of questions and answers to help you choose the best light for your needs. Whether you're looking for a headlamp, spot light, or floodlight, we have a solution that's perfect for you.
What is a hard hat light?
A hard hat light is a type of lighting that is specially designed to be worn on the head, typically attached to a hard hat. Its primary purpose is to provide hands-free illumination in hazardous and dark conditions.
Hard hat lights are usually equipped with powerful LEDs that offer both wide-angle and long-distance visibility, as well as adjustable brightness levels for optimal use in any environment. Not only do hard hat lights provide visibility, they also serve as an added safety precaution by helping alert others of the wearer's presence.
How do I attach a light to my hard hat?
You can attach a light to your hard hat by using a clasp or bracket that is specifically designed for that purpose. These clasps or brackets are usually made from durable and lightweight materials like aluminum, so they won't add too much weight to your hard hat.
Additionally, many of them come with adjustable head straps that allow you to get the light in just the right position. Most lights come with clips or mounts that you can use directly on the hard hat itself. When attaching the light, make sure it's securely fastened and won't come loose when you're wearing the hard hat.
Is it safe to use a hard hat light?
Yes, it is safe to use a hard hat light. Hard hat lights are specifically designed for industrial and construction workers who need a reliable source of illumination when working in low-light conditions. They are designed to be rugged and sturdy, with impact-resistant exteriors that can withstand harsh environments.
Most hard hat lights also use LED bulbs, which are energy-efficient and provide long-lasting light without creating additional heat or risk of electric shock. Additionally, many models feature adjustable straps and mounting clips for attaching the light securely to the user's headgear for hands-free operation.
Are there different types of hard hat lights?
Yes, there are different types of hard hat lights. Some types of hard hat lights include rechargeable LED helmet lamps, floodlight-style headlamps, and full-spectrum multi-directional lights. Rechargeable LED helmet lamps are typically used for hands-free lighting in a variety of environments and offer long battery life and high light output.
Floodlight-style headlamps are designed to focus a bright beam on one particular area for focused illumination. Full-spectrum multi-directional lights use multiple LEDs to supply a wide lighting range from various directions. These units also incorporate many advanced features such as adjustable brightness settings, motion sensors, and emergency strobe functions.
Depending on the job at hand, other specialized light sources may be required, such as spotlights or areas with hazardous materials requiring intrinsically safe models.
What features should I look for when buying a hard hat light?
When buying a hard hat light, you should look for features that will ensure maximum protection and safety. Look for lights that have wide-angle lighting for better visibility in dark areas; adjustable light intensity settings so you can have the right amount of light for any situation; rechargeable batteries so your light is always ready to use; and robust construction to withstand tough work conditions.
Look for lights with IP-rated water resistance to keep them functioning in wet or dusty working environments. Finally, consider models that are lightweight but also sturdy, so they can be comfortably worn while still providing reliable protection.
Working in hazardous environments requires extra precautions. This includes the use of safety equipment like hard hats, as well as ensuring that the hard hat is suitably illuminated.
Attaching a light to your helmet is an essential element to consider when working in a hazardous environment and can significantly improve site visibility and performance.
In conclusion, by having adequate lighting attached to your hard hat you are potentially saving yourself and other workers from workplace injuries or worse; live-saving equipment such as helmet lights should never be underestimated.
We've done the research so you don't have to! To browse our Top Picks for Best Hard Hat Lights please click the link below!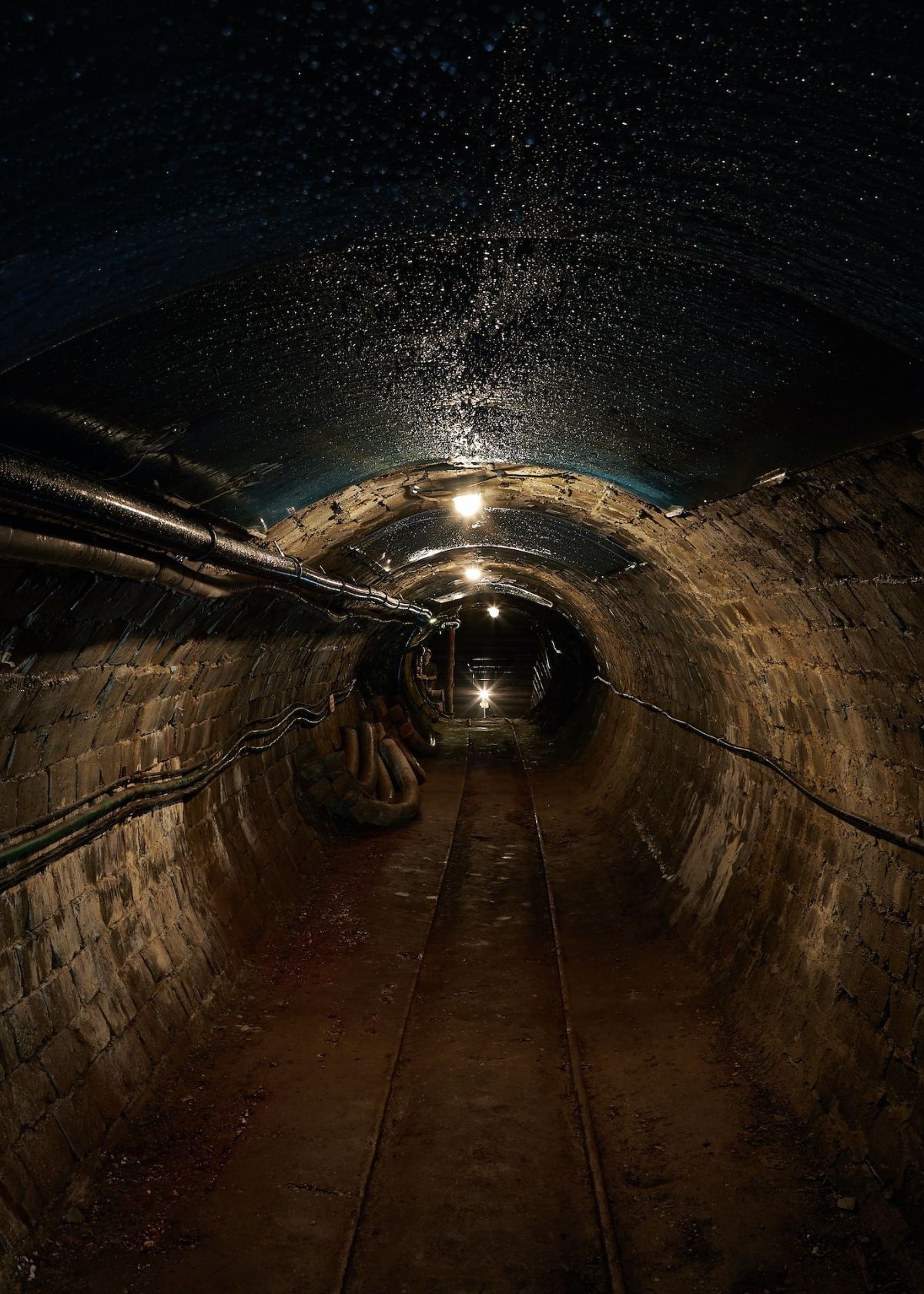 Your Friends,
LoveNatureReviews Team